6 Songs You Forgot To Put On Your Wedding Reception Playlist
It's a few weeks before the wedding and you and your boo are racking your brain over some songs to have the best wedding reception playlist anyone has ever heard. Maybe you asked your guests to send in song requests and you now realize everyone you hold dear has terrible taste in music.
I've had the honor of being the DJ at a lot of weddings and I've also attended a lot of weddings. There seems to be a set of standard songs that are played at every wedding —you know the culprits: "Wobble", "24K Magic", "Can't Stop The Feeling", "Party in the USA"… I can probably name at least a dozen more.
Please don't get me wrong —I love those songs and if your DJ plays them at the right time, they can all get the crowd going... but I know of six songs you forgot to put on your wedding reception playlist. These are songs I never get asked by the bride and groom to play, but anytime I play them, the party goes crazy!
1. "It's Goin' Down" by Yung Joc featuring Nitti
I mean… who didn't love this song when it came out? Your guests will never see it coming but they will appreciate it when it drops.
2. "Ice Cream Paint Job" by Dorrough Music
I may have bias towards this one because I worked with Dorrough. There's something infectious when you hear, "Yeah buddy"… If you're already singing the rest of the song then my point is proven.
3. "The Fresh Prince of Bel Air Theme Song" by The Fresh Prince (Will Smith)
Who doesn't know the words to this TV theme song? Bring back all the 90's nostalgia and feels with this one!
4. "We Found Love" by Rihanna featuring Calvin Harris
This song sounds so big when you play it, you will get wrapped up in Rihanna's smooth vocals and catch yourself singing so loudly with all of your friends, you will think it's 2011 all over again.
5. "Crank That (Soulja Boy)" by Soulja Boy
I wish more DJs would blow the dust off of this record and put it on because people lose their minds every time I drop it. *Secret DJ hack* Ask your DJ to play "Watch Me (Whip/Nae Nae) and then drop "Crank That" after he says, "Watch me yuuu, watch me Superman". Boom!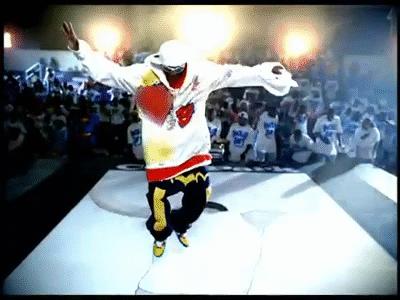 6. "Paper Planes" by M.I.A.
A couple recently asked me to play this at their wedding and the party went nuts! This song was such a big cross-cultural hit, I'm not sure why I didn't think to play it before.
Well, those are just six songs that you should consider adding to your wedding playlist. I'll save more for another time. All-in-all, don't be afraid to take a risk with a song you may love. If you're on the floor and having fun, everyone else will be! Party up!
____________________
We'd love to be a part of your wedding or event! For all inquiries, visit us at manandbride.com